Meagan Good Marries Preacher Fiancé in Spanish and Bayou Wedding in Malibu
June 17, 2012 19:43:57 GMT
Good picked a masculine wedding gown that fit her personality, served varieties of desserts for the guests and had Jeffrey Lewis to serenade her walk.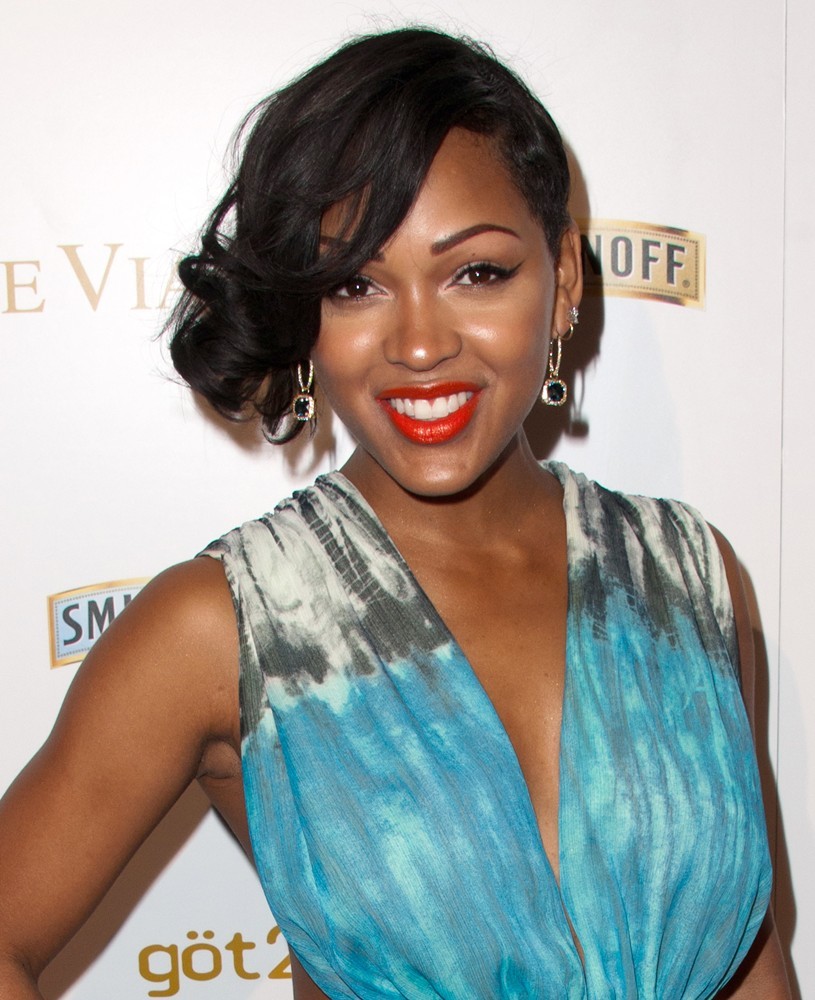 Photo credit: Daniel Tanner/WENN
Meagan Good is officially a married woman. The "Californication" star has tied the knot to Columbia Pictures Vice President slash preacher DeVon Franklin on Saturday, June 16 at Triunfo Creek Winery in Malibu.
"DeVon makes me better, makes my life fuller, and completes my quality of life," Good told People magazine. "He's truly on my team and I am truly on his. God revealed my heart to him like nobody else." Franklin chimed in, "I've never had more peace, fun, and joy than I've had with her."
They swapped vows in front of 400 guests including Grammy-winning singer Shanice who sang "Loving You" for the couple. Guests were served a Southern Girl Desserts cake with flavors ranging from sweet potato, banana cream pie, and peach cobbler.
The bride and groom picked Spanish and bayou-themed wedding celebration. The venue was decorated with purple roses, tulips and rustic gold which make it "very antique looking". The ceremony was held at sunset as the bride walked down the aisle to "These Arms," performed by Jeffrey Lewis of the Craig Lewis Band.
Good wore a custom R-Mine gown with a purple dipped train which she described as "handsome" instead of "girly". She explained, "It's got a bit of a masculine feel to it. I wanted something that felt a tad bit rebellious and out of the ordinary. That felt closer to my personality."
Good and Franklin will go on a honeymoon in Big Sur around the holidays. Planning to have children right away, the couple will take the opportunity to "get to know each other as husband and wife." They famously revealed that they remained abstinent until marriage.
© AceShowbiz.com